We offer many parenting support services such as: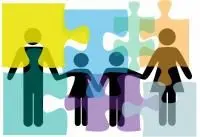 Parenting Skill Assessment
Parenting Risk Assessment
Parenting Classes, Basic and Comprehensive (with before & after measures)
Co-Parenting Programs
Divorce & Custody Support
Parenting A Child with Difficult Behaviors
Visitation Supervision
Parenting classes are offered weekly. In addition to curriculum based parenting programs we also can customize lessons to meet the needs of the participants.
***Cooperative Parenting and Divorce Group***
Next Co-Parenting Class begins Thursday, February 4th, 6p-8p . This is an 8 week virtual group to satisfy court co-parenting recommendations. Call 704-284-0554 to register, space is limited.